After my visit to the Sukhothai Historical Park, me and my friend boarded a local bus from Sukhothai to Phitsanulok bus terminal (39baht) and then continue on to Nakhon Thai (65baht) by local songthaew. The songthaew driver was so friendly and introduced us to a lady P' Phu who can drive us up to Phu Hin Rong Khla.
P' Phu only charged us 1800Baht for a return trip by car inclusive of sightseeing. She is so friendly and helpful. When we arrived on top of the hill of the national park, as it was already almost sunset, we visited the Laan Hin Taek ( ลานหินแตก ) which has a very unique rock formation and we also managed to see sunset.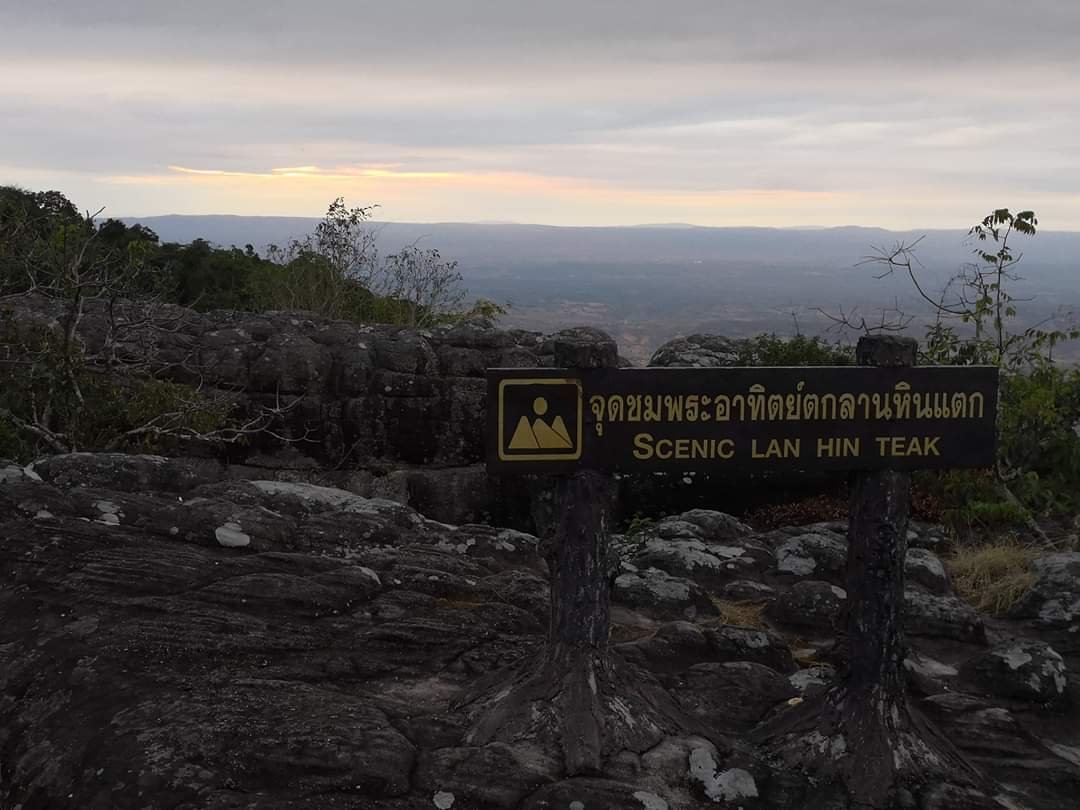 After that, P'Phu brought us to the camp site beside park headquarter which is managed by the forest rangers. P'Phu ensure that we had the necessary lodging equipments (ie. tent, sleeping bags, mattress etc.) before she left us to settle down on our own. She managed to get us a local rate for the entrance fee which was only 40Baht per pax. Otherwise is 500Baht for foreigners. Our lodging was super cheap : Tent and accessories 315Baht, rechargeable light 80Baht, Foam mattress 50Baht. There were many Thai people who was already there camping when we arrived. Once we have settled down, we had our dinner which we bought at the evening market at Nakhon Thai small town. Most of the Thai people drove up with their 4 wheel drive or truck. We didn't encounter any foreigners. The Thai people really enjoyed themselves having campfire and singing session with their friends and families. As it gets darker at night, the temperature dropped to about 12degree Celcius and it was freezing cold. As we had a long day without taking a shower, we braved ourself to shower at night with the freezing cold water. The shower and toilet was clean and there was no water heater. It has been long since I camped out and I really enjoyed the experience.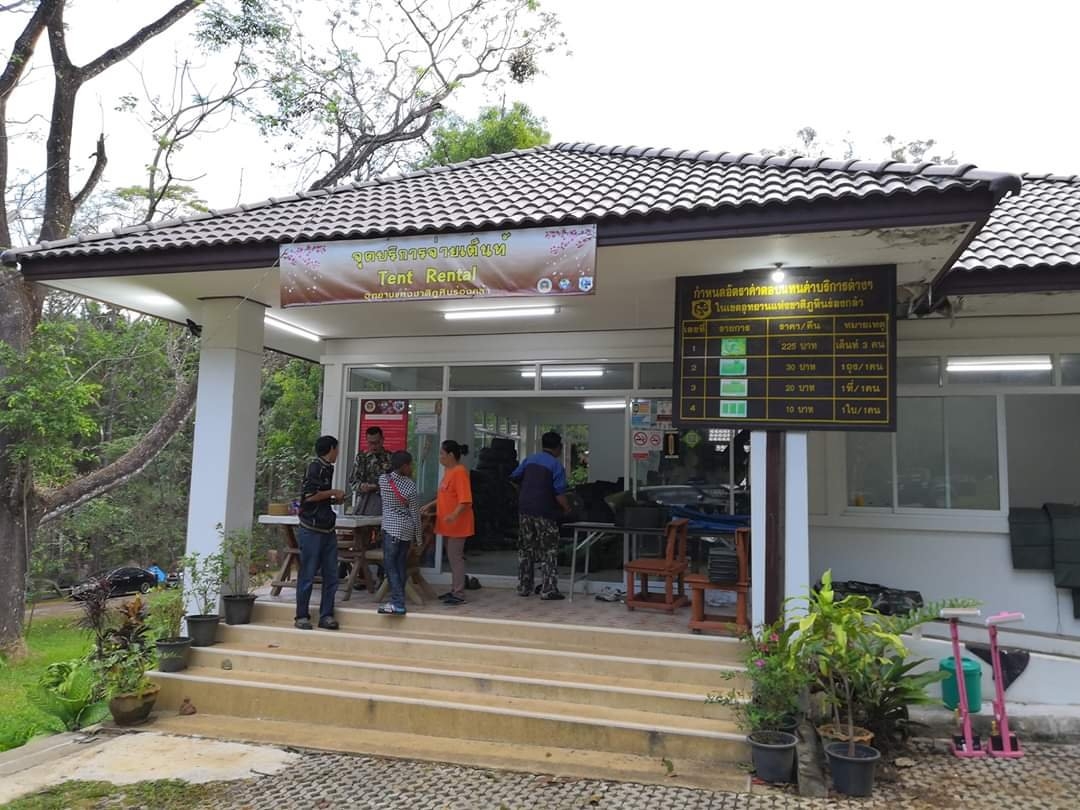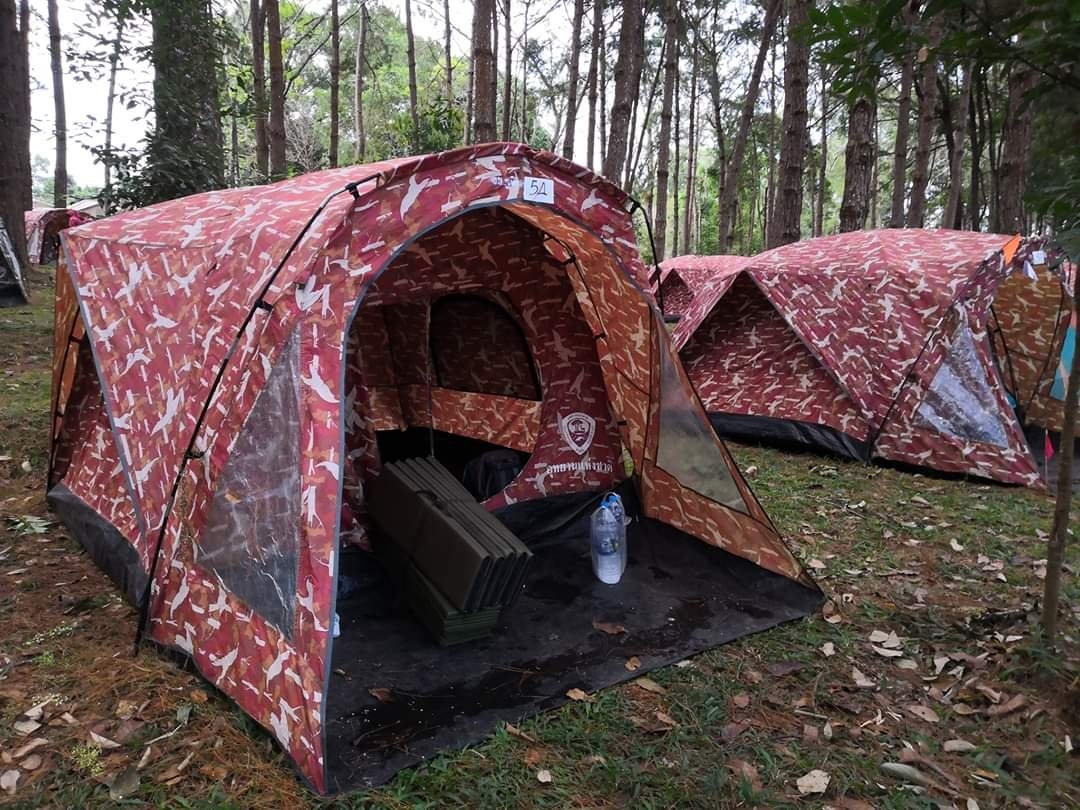 The next morning, we woke up early and had our morning coffee and noodle at a foodstall at the campsite. Initially thought that food prices up on the mountain could be high but it was actually the same as in local town. After our breakfast, we checked out. P' Phu brought us to a few places namely beautiful magnificent paper flower field, the old political and military school, waterfall, baan Hin Rong Khla Mhong village, Laan Hin Phum (ลานหินปุ่ม ) and a sunflower field before dropping us back at the Phitsanulok bus station. Look out for my next post on our journey to Bangkok from Phitsanulok.