Airasia Flight from Penang to Kualanamu International airport took us less than an hour. Upon reaching the airport at about 12pm, our hired driver came to pick us up. Our first destination was Berastagi, a small town on the Karo highlands of northern Sumatera. We stopped by for lunch at Medan town before continuing our journey. The journey by road up to the highlands was quite a scary one as the road was narrow and winding and there was many trucks and heavy vehicles plying the road. Besides, the road condition wasn't that good and bumpy. Our driver was good at maneuvering the vehicle to avoid oncoming vehicle and overtaking. Halfway up the highland, we stopped by for a coffee break. As it is already up at higher altitude, we can feel the coldness.
After the break, our journey continues until we reach the highland. Our first destination was the Gunung Sibayak Hot spring which was located along the way to the town of Berastagi . It was so relaxing dipping our self in the hot nature hot spring after a long journey.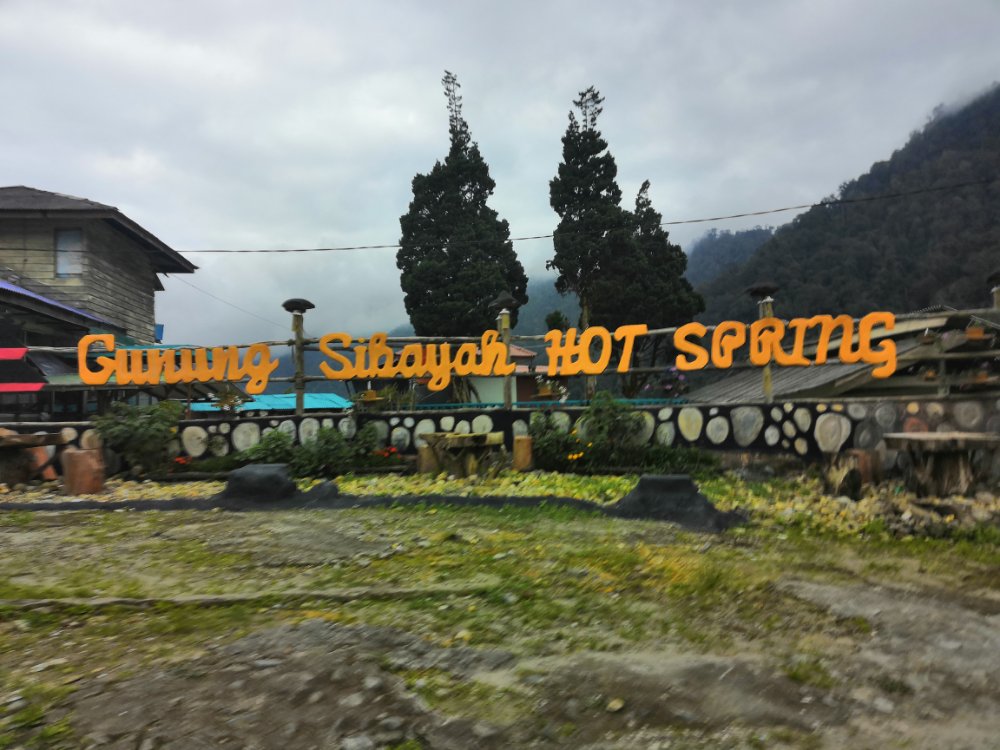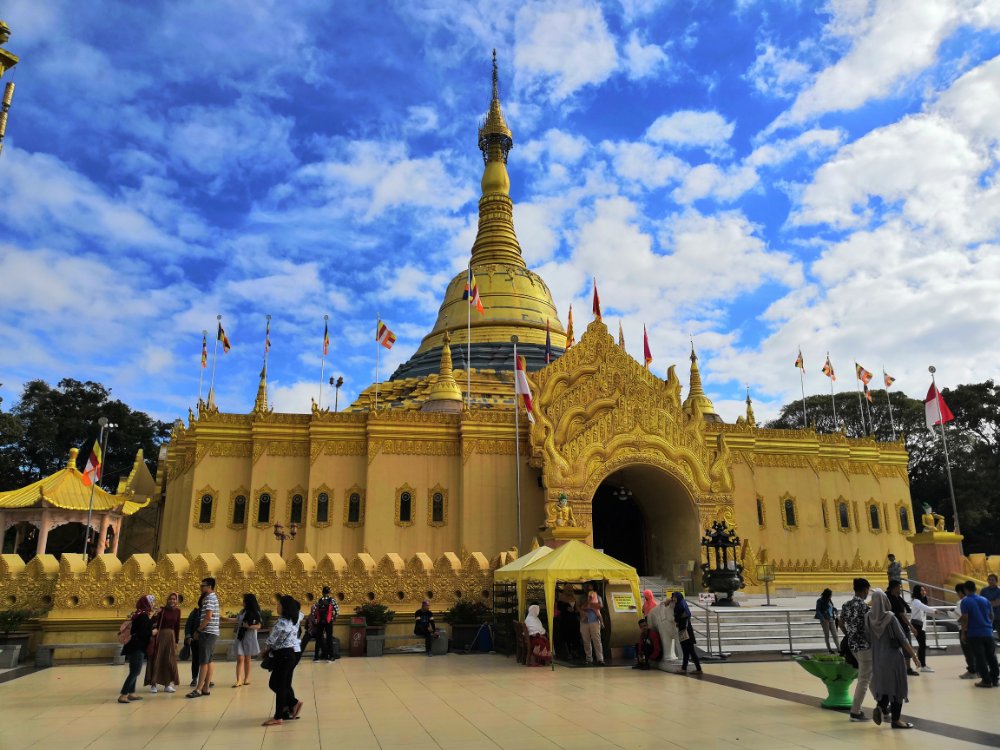 After that, we headed to another attraction site which is the Taman Alam Lumbini, a Burmese Buddhist temple.
After the visit, we headed straight to our homestay villa at the town of Berastagi. It was then about 5pm. Houses on the highland include the one we are staying has a very unique architecture. We got to know that there many living on the highlands whom we idientified as Batak people are majority Christian and there are many churches there. Also the people do eat dog meat (aka B1 biang) besides eating pig (aka B2 babi).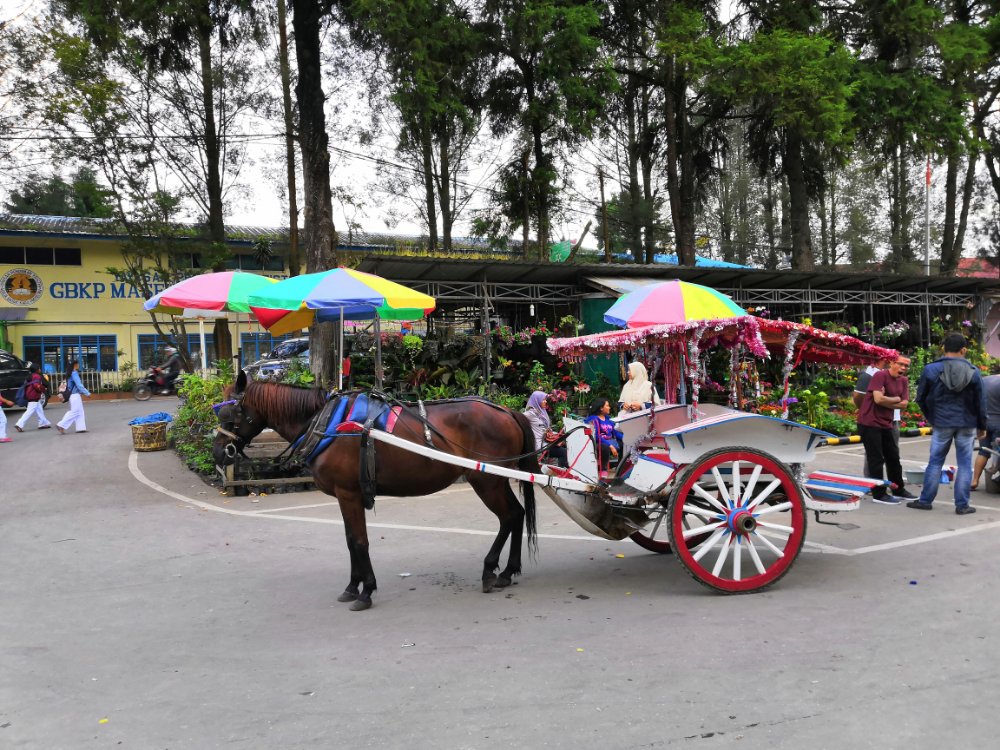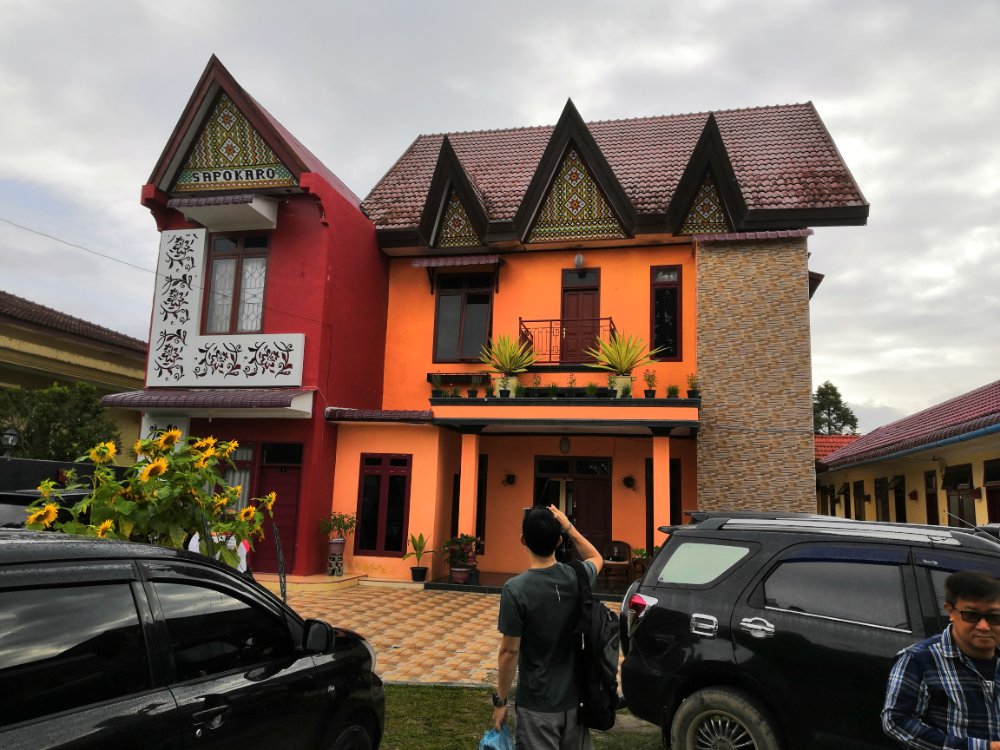 After settling down, we went out for a stroll at the Berastagi town. As it was weekend, there was a night market along the street and we had our dinner there.
The next morning, we headed up to Bukit Gundaling where we can catch a panoramic view of Mount Sinabung and Mout Sibayak from afar.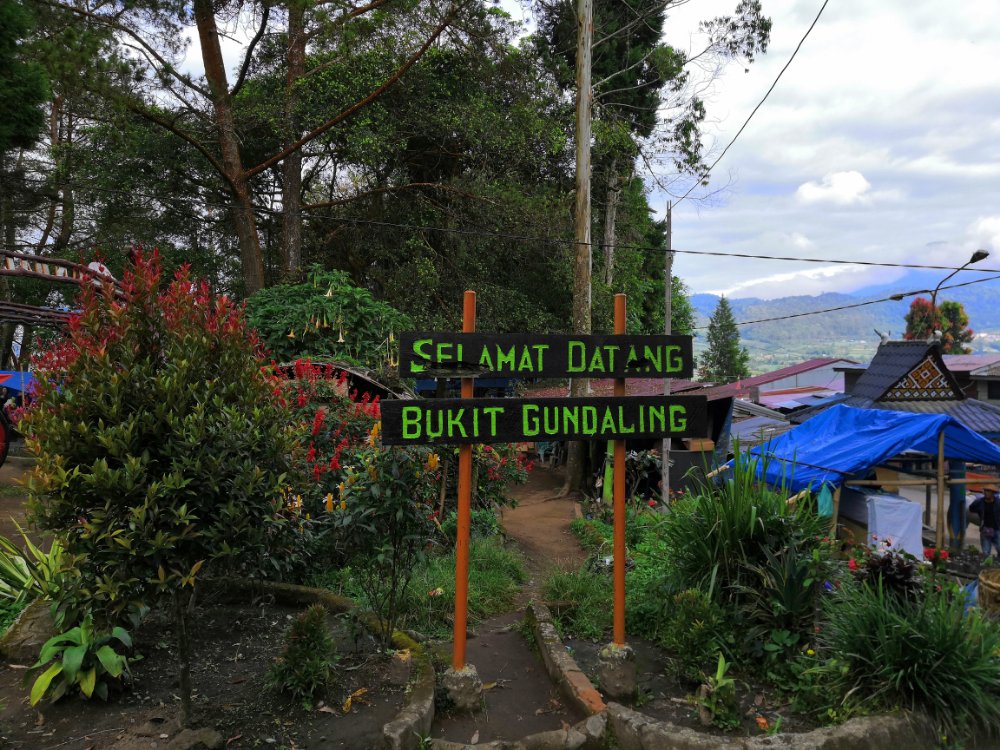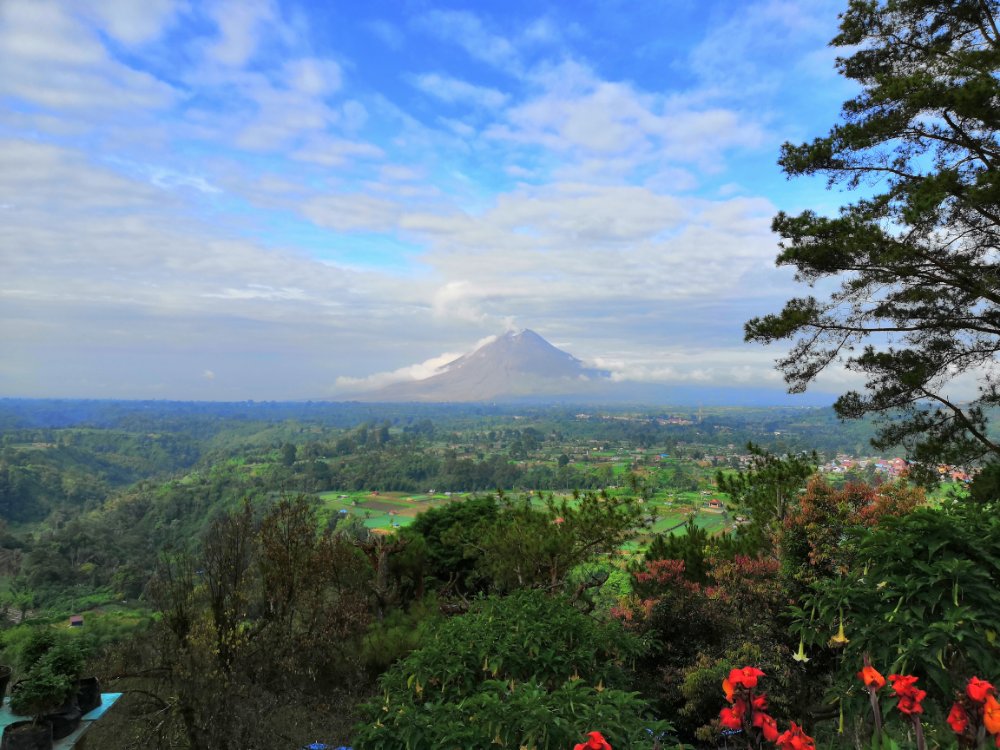 Next, we headed further up to visit the Sipiso-Piso waterfall. It was breathtaking to see the waterfall falling from a very high cliff down the stream flowing towards Lake Toba. From there we could also see Lake Toba from afar.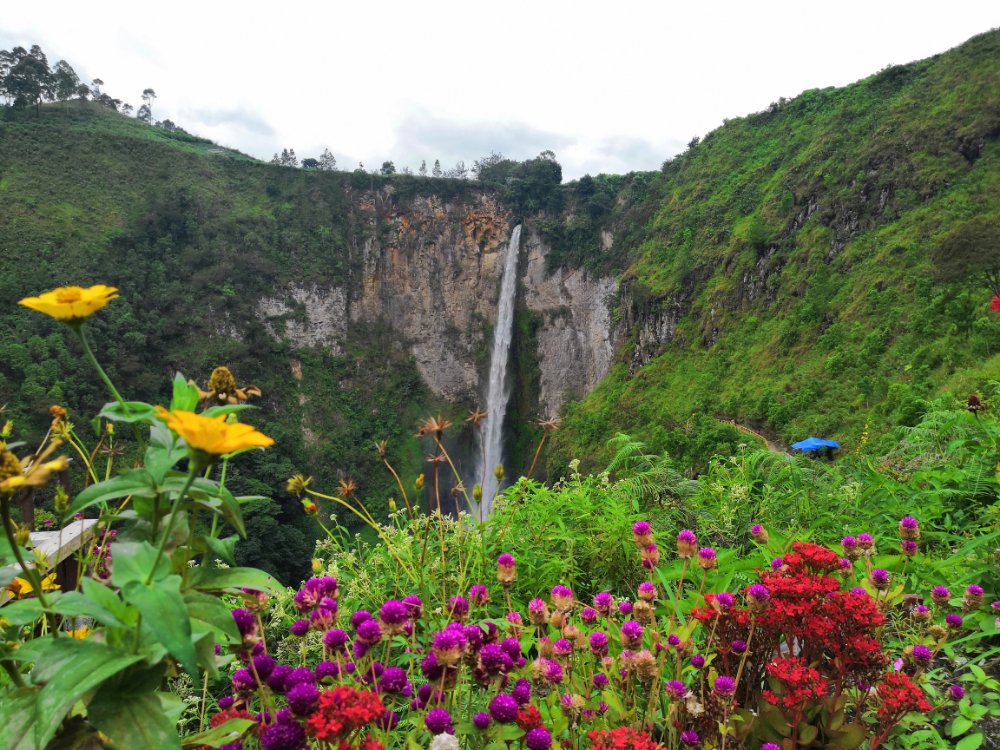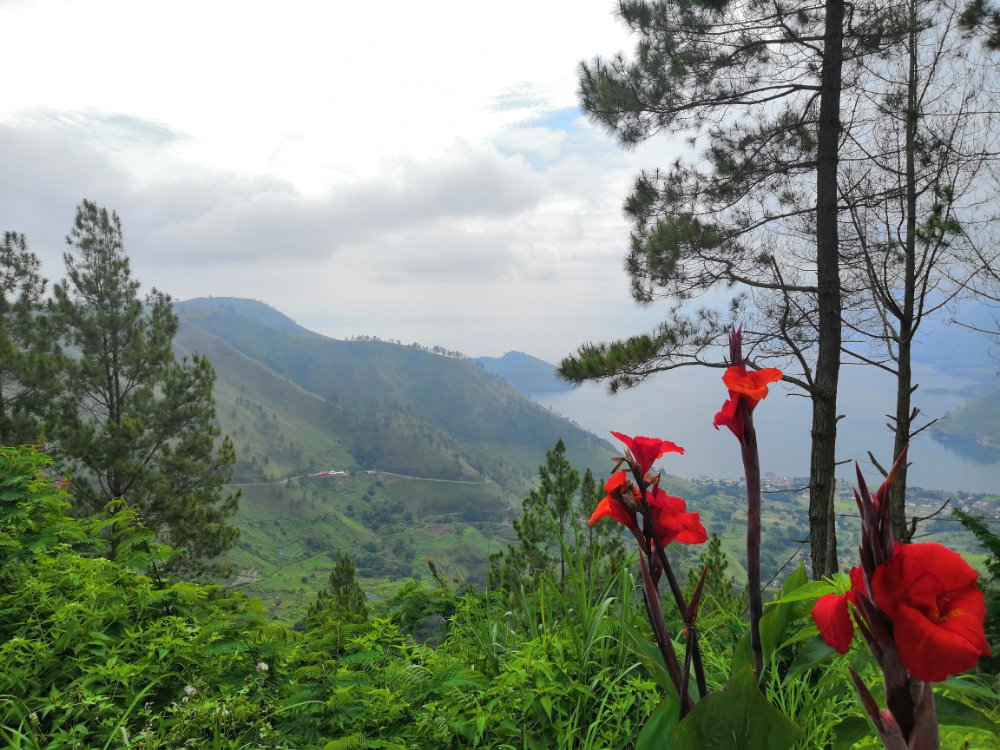 The next day, we headed back to Medan. Along the way we stopped by again at the hot spring to enjoy the hot dip. When reaching Medan, we had lunch and checked in. We then went around the Medan town to visit several tourist attraction such as the railway station, the Merdeka Square, Istana Maimun, Tjong A Fie Mansion, the central post station etc. Glad to see the historical connection between Tjong A Fie mansion and Cheong Fatt Tze mansion.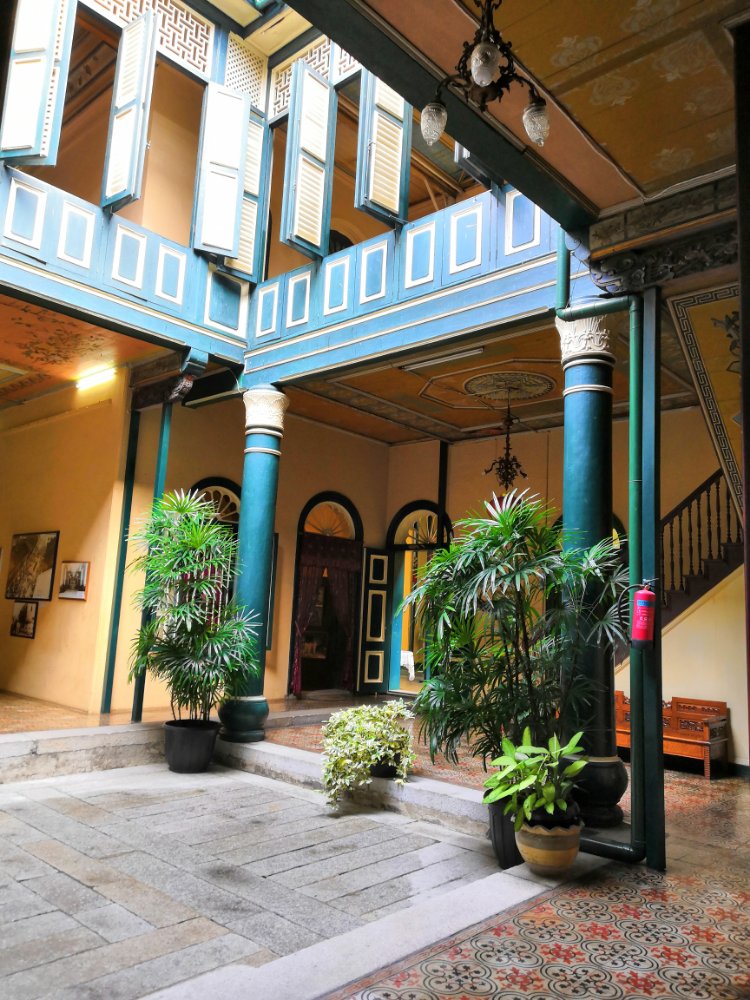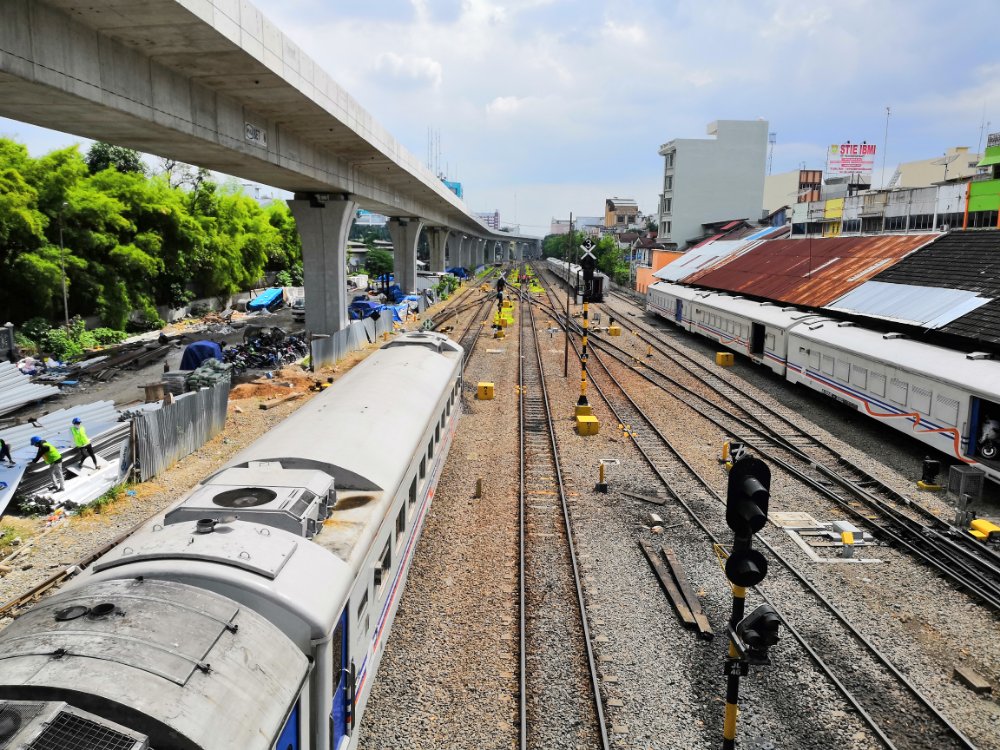 Next day, we headed back to Penang by flight.