Last December, me and my friend travelled to Bangkok for our year end holiday. Our plan in mind was to explore Phu Hin Ring Kla National park further up north to see the beautiful Himalayan sakura bloom.
After reached airport, we took an A2 bus to Mo Chit bus station. Upon reaching, we straight went to the counter and was told that the night bus to Lom Sak has fully sold. We scout around and found the nearest city was Phitsanulok and there is a bus leaving soon. We did not think much and quickly boarded the bus. Journey took about 7 hours and we reached Phitsanulok bus terminal early at 4am. As it was still early, we thought of exploring the town or nearby attraction before going to the national park and we found that Sukhothai historical park was about an hour and a half from the bus terminal. We checked with the counter and was told the bus will only arrive at 7am so we decided to take a taxi which cost us about 600baht. We reached Sukhothai old town at about 5.45am and we had our early breakfast at a nearby stall.
The temple outside the park was well lit up and the morning market is already busy with locals selling packed food dishes which was for alms giving to the monks. After breakfast, we joined the locals for alms giving to the monks. It was a real local experience.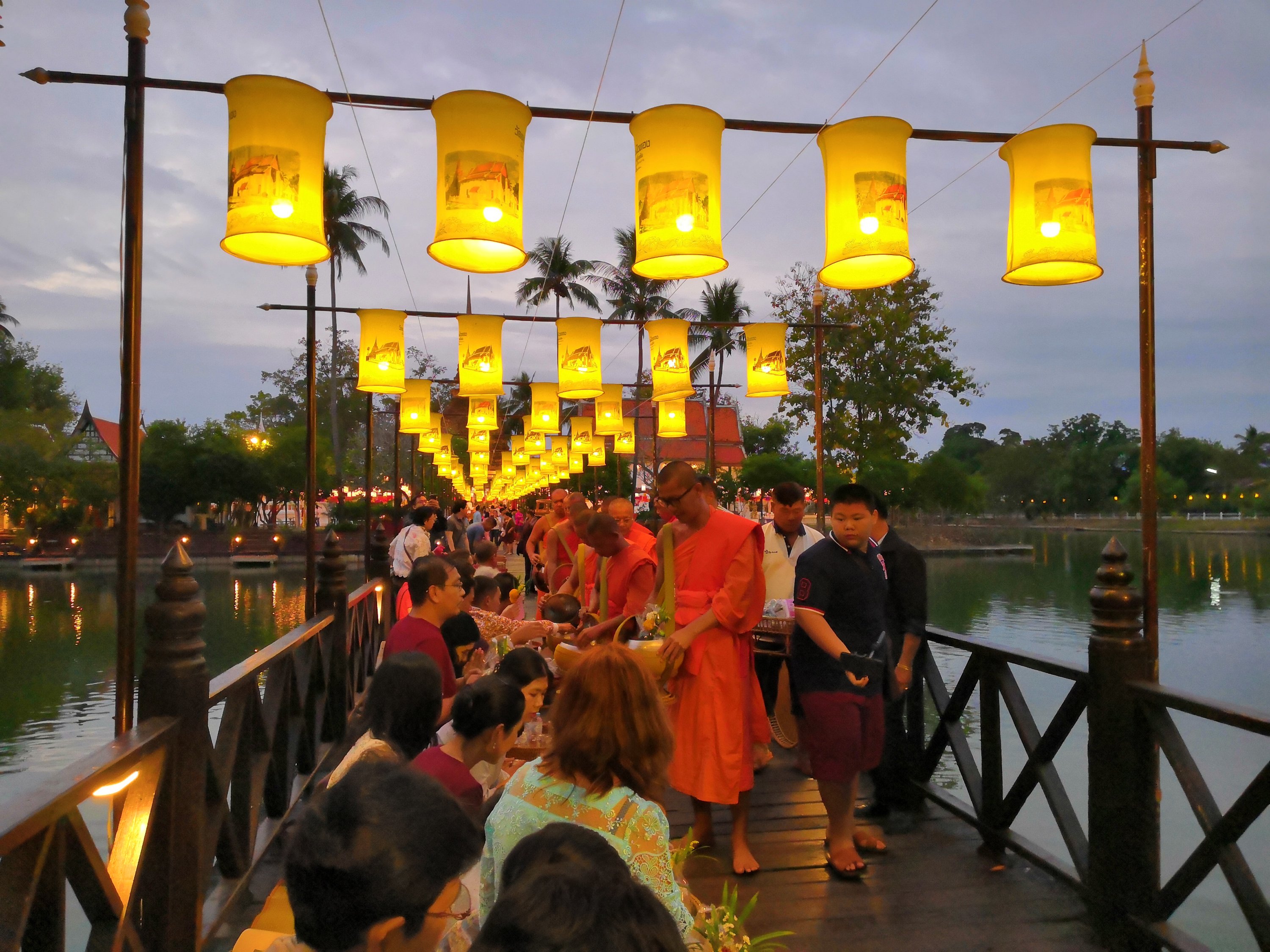 After that, we headed to the Sukhothai Heritage Park entrance to buy entrance ticket. We were so lucky that entrance was free as the park is preparing for the New Year countdown celebration. We just need to pay 10baht for bicycle entrance. We rented a bicycle each from a nearby shop for 30baht each.
The heritage park was well conserved and as we arrive early, it was cool and not crowded. We had a great time exploring the park and see old stupas and the remain of the ancient city's temple structures.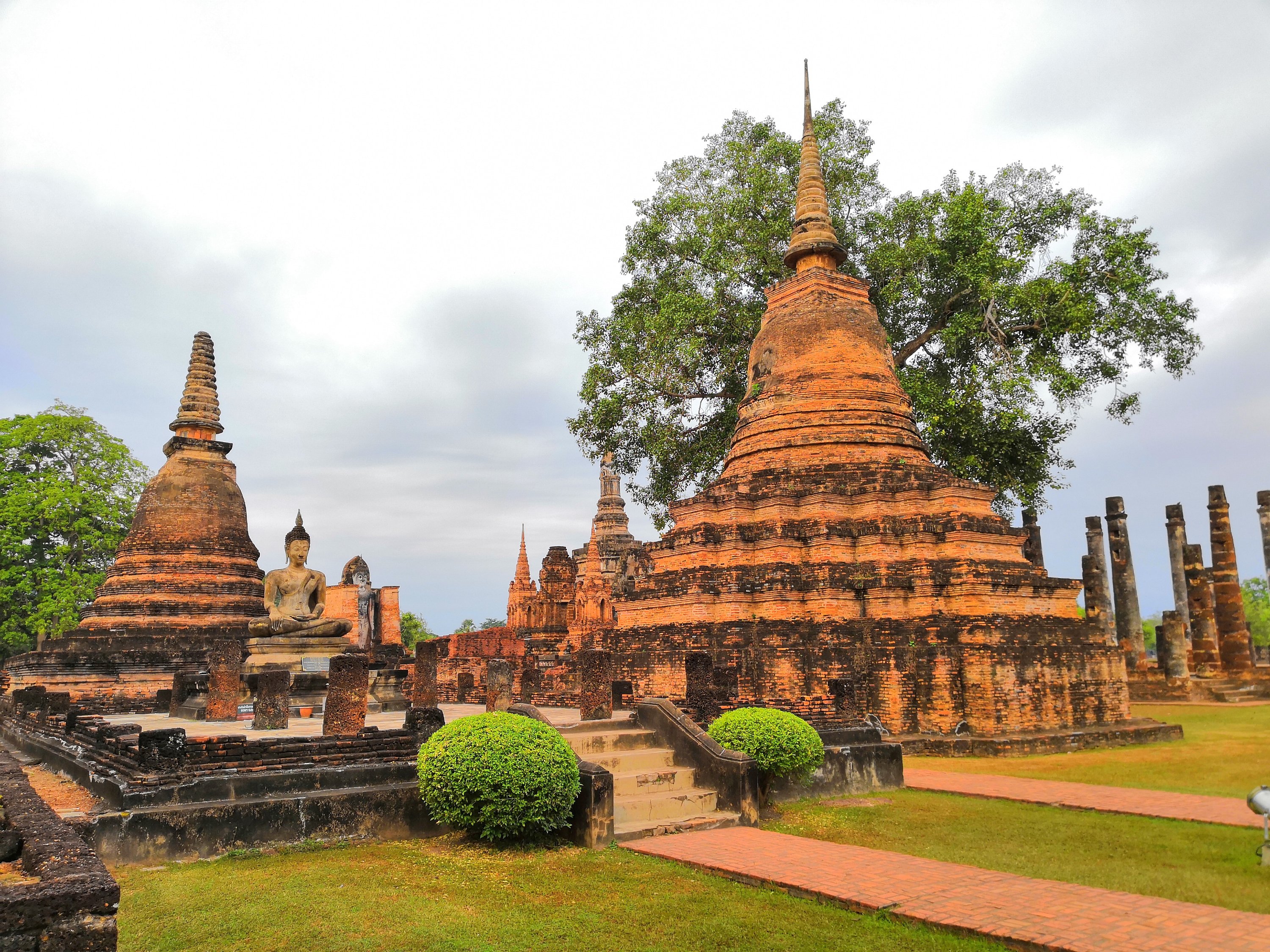 After complete exploring at about noon, we left the park to new Sukhothai town bus station using songthaew which make their rounds every hour from the park. The 20minutes ride cost only 30baht.
Upon reaching the bus station, only then we knew there was actually an express bus direct from Bangkok to the old Sukhothai Heritage park.
Our journey continues……look out for my next post.