Last August, I successfully hiked up Mount Kinabalu, the highest mountain in Southeast Asia. I would like to share my wonderful once in a lifetime experience here.
Two days prior to my hike, my friends and I did a tour around Kundasang and Kota Kinabalu. After reaching Kota Kinabalu International Airport, we visited several interesting places by self drive in a rented car. We visited places such as Tamparuli bridge, Poring hotsprings, Kipungit Waterfall, Desa Dairy Farm, Sabah Tea Plantation and Treetop Canopy Walk. On the first day, we put up a night at Kinabalu Mt Lodge. We really enjoyed our dip in the icy cold water of the Kipungit Waterfall and the beautiful scenery at the Desa Dairy Farm.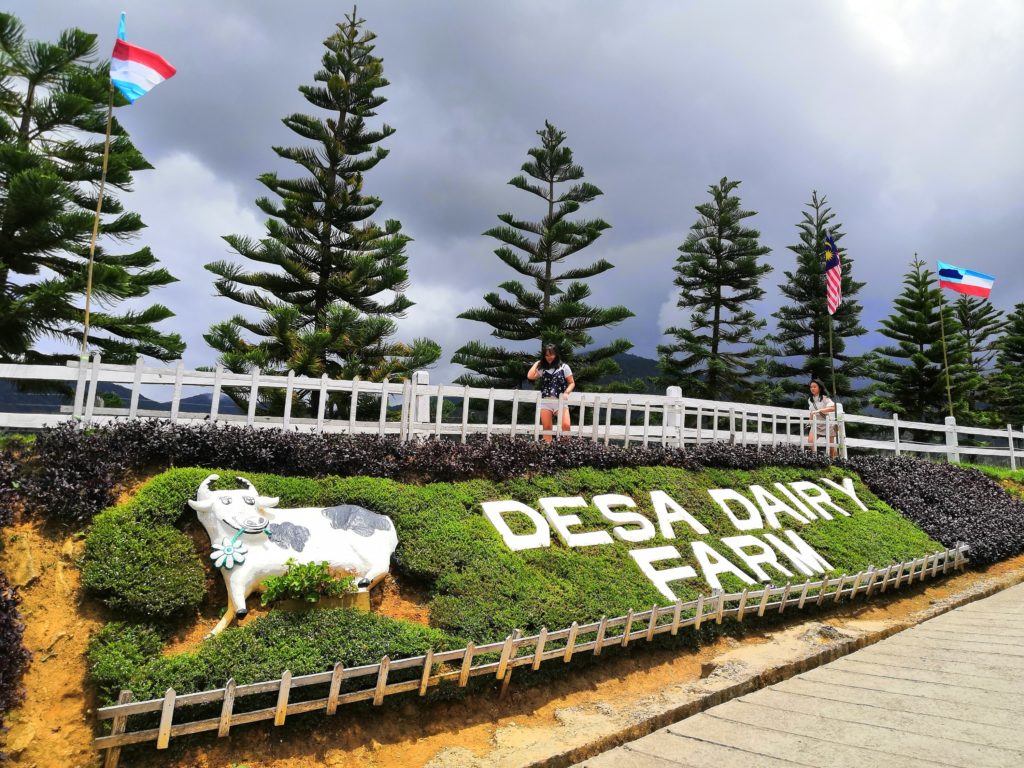 The best experience I had at Kundasang was to taste the local fruits, snacks and food. It was my first time tasting the local jungle durian species, Dalit and Polor, the fragrant fruit terap which was similar to cempedak as well as bambangan which was similar to mango. I also tasted the babi panggang aka sinalau bakas. At night, we had our dinner at The Pines Restaurant. There was one dish named hinava which was quite unique, a traditional native dish of the Kadazan-Dusun people in the state of Sabah. It is made from fish and mixed with lime juice, bird's eye chili, sliced shallots and grated ginger. Nevertheless, we were quite cautious of what we ate as we do not want to have stomach discomfort during our hike. There was also a type of grassy like snack sold at Kundasang called tuhau.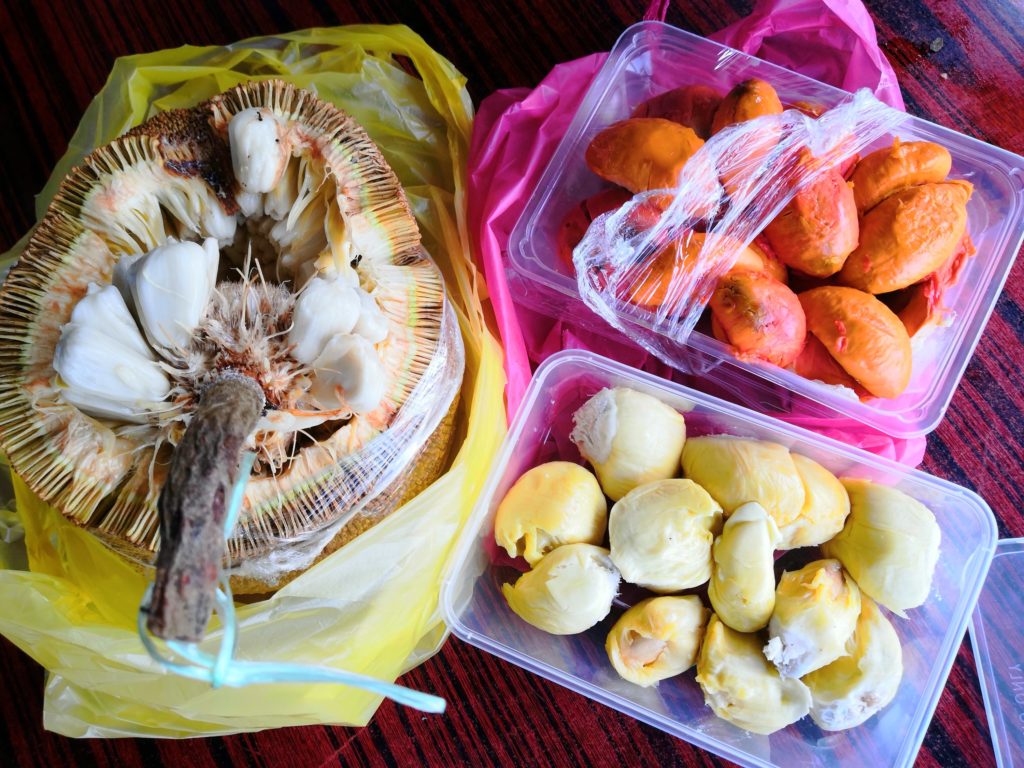 The next day we checked into Mile 36 Lodge as our base camp before the hike. We were introduced to the other hiking mates and was briefed on the do's and don'ts. The challenge before the hike was to pack adequately for the hike as we were told it will be cold up there and we may need to bring enough water as drinking water sold up there are quite expensive. A small bottle of water of 320ml will cost about RM7 and a 1 litre bottle about RM12. Nevertheless, I had to pack as light as possible as I do not plan to hire porter to carry up my bag. I couldn't sleep well as I was quite excited for the hike.
On the hike day itself, we woke up early in the morning about 5am, had our breakfast and was given a packed food for lunch. We departed from the lodge to the Kinabalu Park office for registration at about 7am. I weighed my backpack and it was about 9kg with two bottles of water. That was the first time I carry such load up for a hike! We parked our car at the Timpohon gate and started our hike at about 8am.
As we were moving in a group, the hiking pace was rather slow and I did not felt that tired. It gets colder as I got higher. It was all jungle and trees. I enjoyed the flora and fauna along the way. The flora and the rocks structure changes as I hiked higher with initial tropical trees, followed by temperate desiduous trees such as conifers, and finally rhododendrons drapped with lichens and mosses. The hiking path too changes as we ascend. At the higher altitude, the path mostly are rocky. It was all the way ascending with steps and more steps. There were few checkpoint huts along the way with toilet facility. I stopped by at Layang-Layang for lunch. After that it started to drizzle and rains. The weather got colder and misty and I had to wear a raincoat. Even with a raincoat on with bag cover, I got myself drenched from head to toe. My leg started to cramp at the last checkpoint before reaching Panalaban. I had to go slowly and never gave up.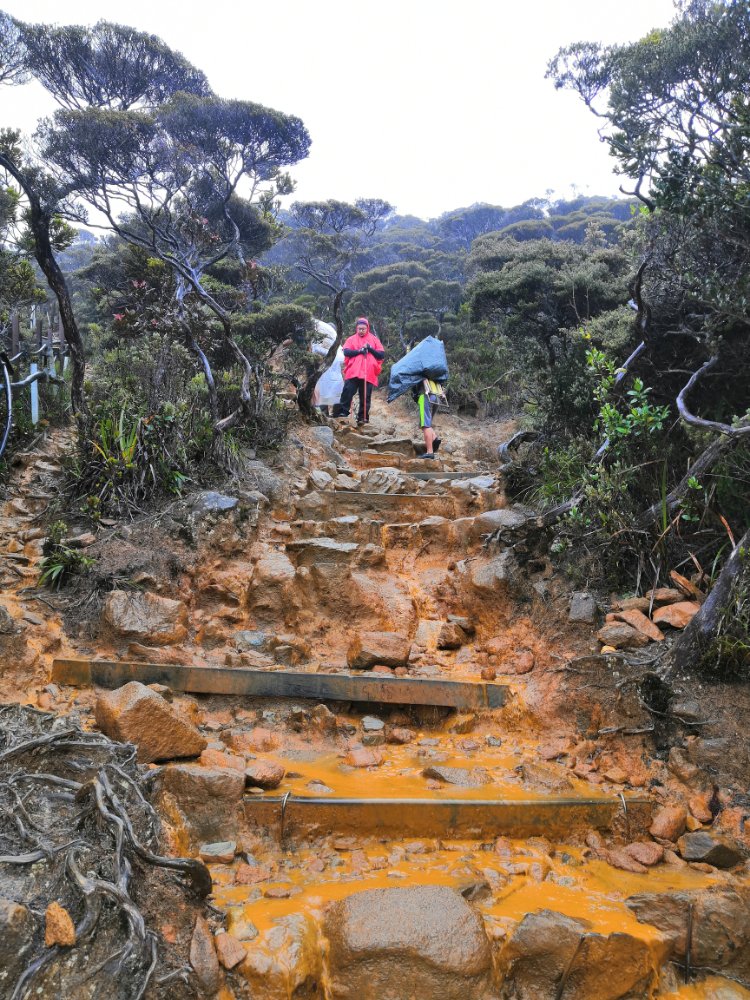 Finally, at about 2pm, I finally reached Panalaban, Laban Rata. I was so happy to see resthouse a short walk away. Panalaban Hut was my accomodation up there for the nite before ascending up the next morning. I was quite surprise to see the condition of the room, which looks quite new with comfy single beds, attached bathroom and hot water dispenser. However, there was no hot water shower and we all screamed in coldness while taking our shower. Took a short nap before dinner served at about 5pm. I was quite amazed by the spread of sumptuous food for our dinner. It was like eating in a 3 star hotel. After dinner, we forced ourself to sleep as we need to wake up at 2am the next morning.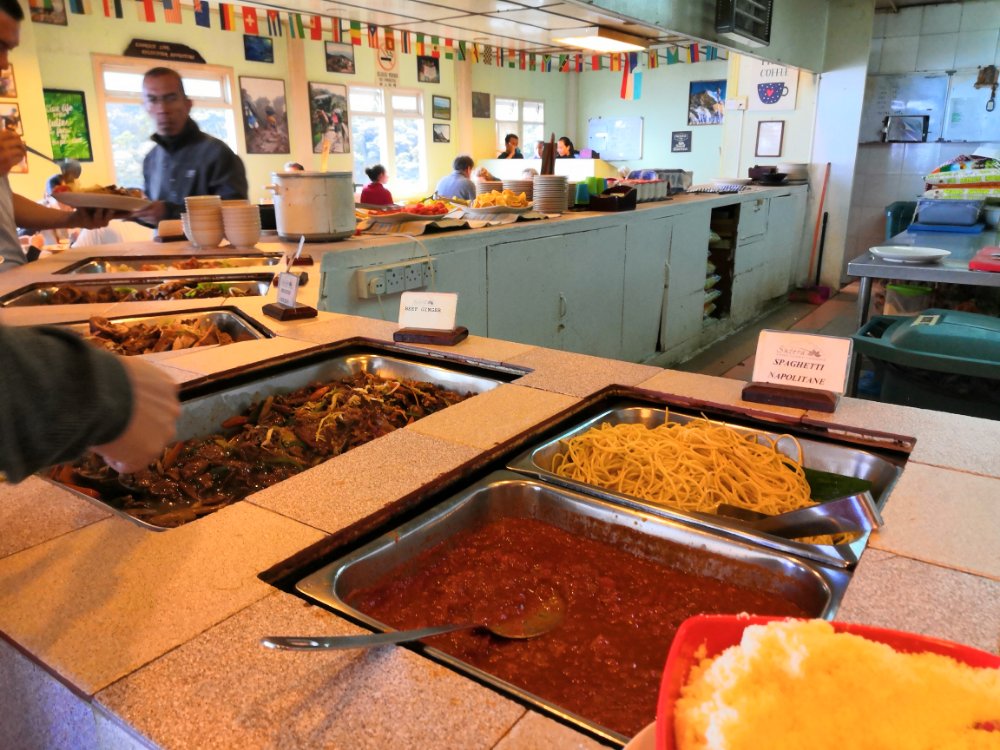 Even though I barely can sleep due to the coldness and anxiety, I had to wake up at 2am for early breakfast before the hike. After breakfast, there was a short briefing by the guide and prayers. Equipped with headlamp and jacket, we started our hike up in darkness. We could barely see much and just follow the beeline of hikers. After a long portion of stairs, I finally reached the Sayat Sayat checkpoint in time for the summit hike. After Sayat sayat, it was all rocky terrain. As it was still dark, we just followed the white guiding rope. At about 7am, I finally reached the summit of Mt Kinabalu, The Low's peak with a sense of joy, happiness and excitement. It was really a magnificient view from the tallest mountain in Malaysia.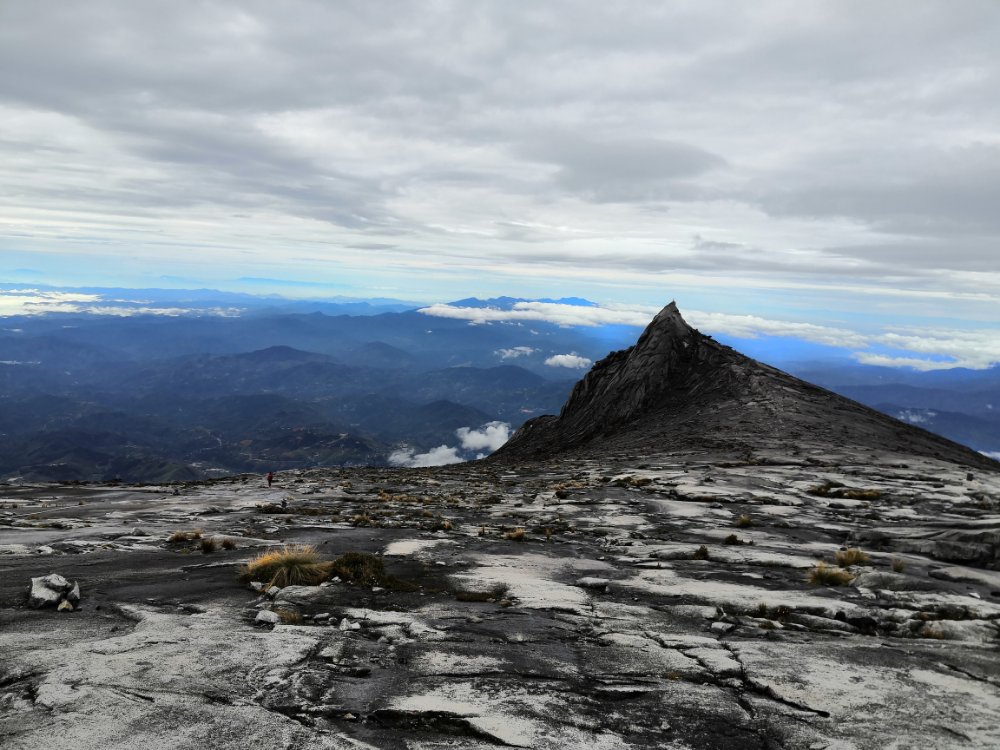 After taking in a breathtaking view, I slowly decent down to Sayat sayat and continue down to Panalaban. Had not much time as early lunch meal is only till 10.30am and we need to check out by then. After had my early lunch and packed my stuff, I slowly descent all the way down Mt Kinabalu. It was a long long walk down the mountain. It was raining heavily and my knee was in pain due to the descent. Finally at about 4pm, I reached Timpohon Gate drenched.